Everyone seems to know someone who has always wanted to be a flight attendant. Once only a job for young, single and slender women, this highly desired career is now available to men, minorities, and middle-aged persons as well. There are over 70 airlines currently hiring flight attendant applicants to work for them in their bases across the country.
Author Tim Kirkwoods' Flight Attendant Career Guide, is not your typical book about "stewardess antics" or "fly-girl follies". Instead, it is a honest and factual account of the airline flight attendant career, and covers the steps necessary for an applicant to achieve this much sought-after position.
The current 4th Edition- in e-book format, now contains expanded chapters on interviewing and training. Also covered is the increasingly popular Corporate or Executive Jet flight attendant opportunities. Plus more than twice as many airlines are now listed, with all their hiring requirements and application addresses.
Flight Attendant Career Guide is designed to be a step-by-step resource to acquiring and succeeding in the job as an airline Flight Attendant for a US or Canadian carrier. It is written to assist new applicants, as well as current Flight Attendants looking to change airlines.
Order The Flight Attendant Career Guide from
Kindle today.



www.AviaNation.com
Aviation Jobs and Aviation Employment Opportunities - AviaNation.com is a great source of aviation employment information with many exciting and hard to find aviation jobs. Website lists pilot jobs, flight attendant jobs, jobs for mechanics, airline training and ground operations, along with many more aviation employment opportunities.
---


The world of TWA Flight Attendants

Flight Attendants provided a friendly yet professional touch, welcoming passengers into the world of flying.We hope your first visit here will not be your last. Our TWA Flight Attendant history is a much-diversified story. Our goal is to keep the grand name of TWA alive.

Click here for priority boarding
---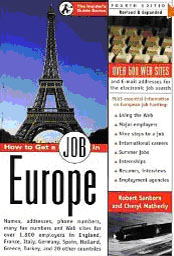 How to get a job in Europe
This totally revised guide provides the names and addresses of over 2,000 European employers along with each country's employment resources, economic outlook, and vital statistics. It includes advice on creating international resumes and employment regulations for working abroad.

---


Footsteps In The Sky

A revised, expanded and updated history of over six decades of stories of individual men & women of U.S. inflight service. 352 pages, 420 photos

Click here for more information
---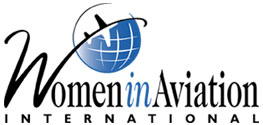 Non-profit corporation, providing resources to assist women in aviation, and to encourage young women to consider aviation as education and career.

http://www.wai.org
---




We are a group of aviation professionals including flight department personnel, FBO managers, writers, students, training center professionals and many others.

http://www.wca-intl.org
---

http://www.just4airlines.com
---



National association to share and promote safety standards, operational procedures and duties of the corporate flight attendant.

http://www.nbaa.org
---



We provide the first and only online initial Flight Attendant training program approved for use by airlines. Our online program will show you what life is actually like as a Cabin Crew member.

www.inflightinstitute.com
---

www.crewstart.com
---



Looking for a "crashpad" or commuter apartment in your new domicile, or relocating to a new domicile? Then check out this site on the Internet: Simply click on:

http://www.crashpads.com
---

http://www.afanet.org
---
F/A Career Guide
PO Box 6455
Delray Beach FL 33482-6455
e-mail